WELCOME TO MY HOMEPAGE!!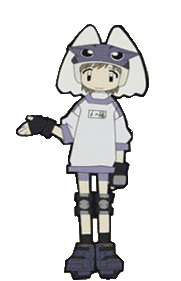 im glad you've found my digital corner on the interwebs B] ! here is where i put my interests and stuffs that i make and is a landing page for my internet presence. you know the drill, click links to find your way around this place, there are even some secret pages on here so stay on the look out ;0 have fun exploring, friend!
p.s. this site is best viewed on a 1366 X 768 desktop and on firefox (if not then preferably just a browser that allows autoplay and html5!)
-love from the webmaster ☆⌒(ゝ。∂)
STATS
total visitors: who knows!
hmm yes this will be done at some point...
SITE CHEATSHEET (for lazy losers btw!)